Walking sticks - enjoy a nice walk, hike or geocaching
Enjoy an extensive walk with some extra support with a set of walking sticks. The adjustable walking sticks are ideal for hiking or geocaching.
Adjustable walking poles from Toorx Fitness. Adjustable length from 65 to 135 cm. Replaceable pen tips. Handy ergonomic handles with adjustable wrist straps. Lightweight and versatile, ideal for hiking, Nordic walking and walking.

-11% Sale

27,95 € 25,-

Compare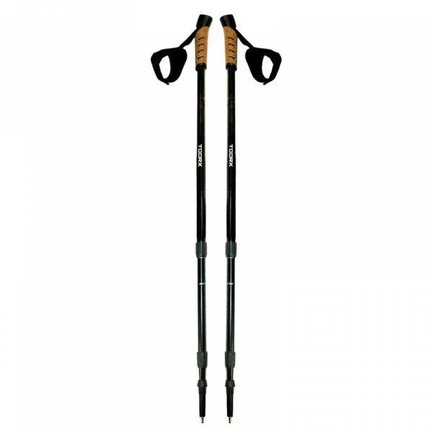 Walking with walking sticks
Easily adjust the walking poles so that they fit well with your posture. Choose the right stops for the right surface and start walking. Whether hiking through the mountains, hiking through the snow or enjoying the nice sunshine with your partner, a set of walking sticks is always a good buy.